Products - Delta 8 syringe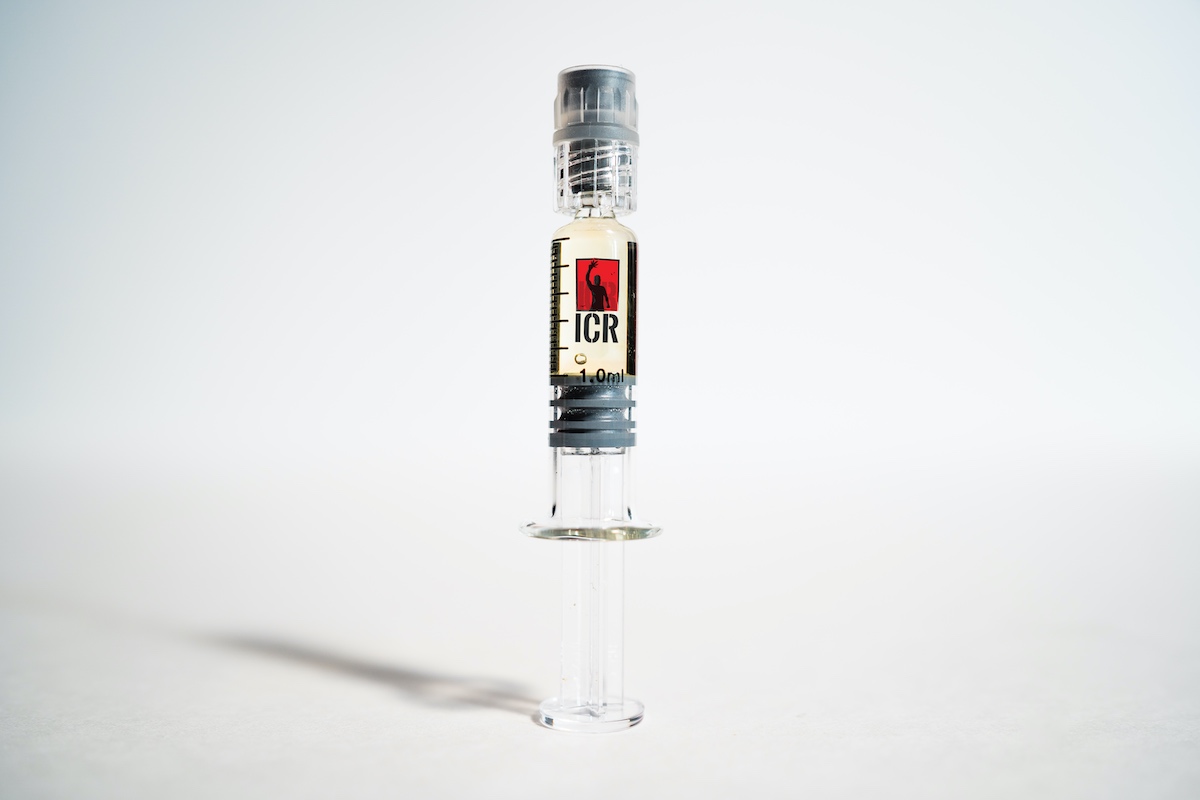 ICR Delta 8 distillate glass syringes are filled with only our highest testing batches. Each syringe contains 1g of distillate with added designer terpene blends creating the perfect combinations of flavour and effect. ICR's delta-8 distillate exhibits a beautiful mild intoxicating effect with a noticeably clearer high and is less anxiety provoking than delta-9. Tap into your creativity. Dab it, eat it, vape it, smoke it.
Pure and Potent – This product contains distillate and designer terpenes. No other additives.
For Quality Assurance please visit our lab results page.